JCG Online Preliminary Tournament for Shadowverse World Grand Prix 2019
Second Stage
Before the tournament starts
Join the Discord server
During the tournament Discord is mandatory
How to get discord is explained here
Please use the same name for the entry, Shadowverse and Discord.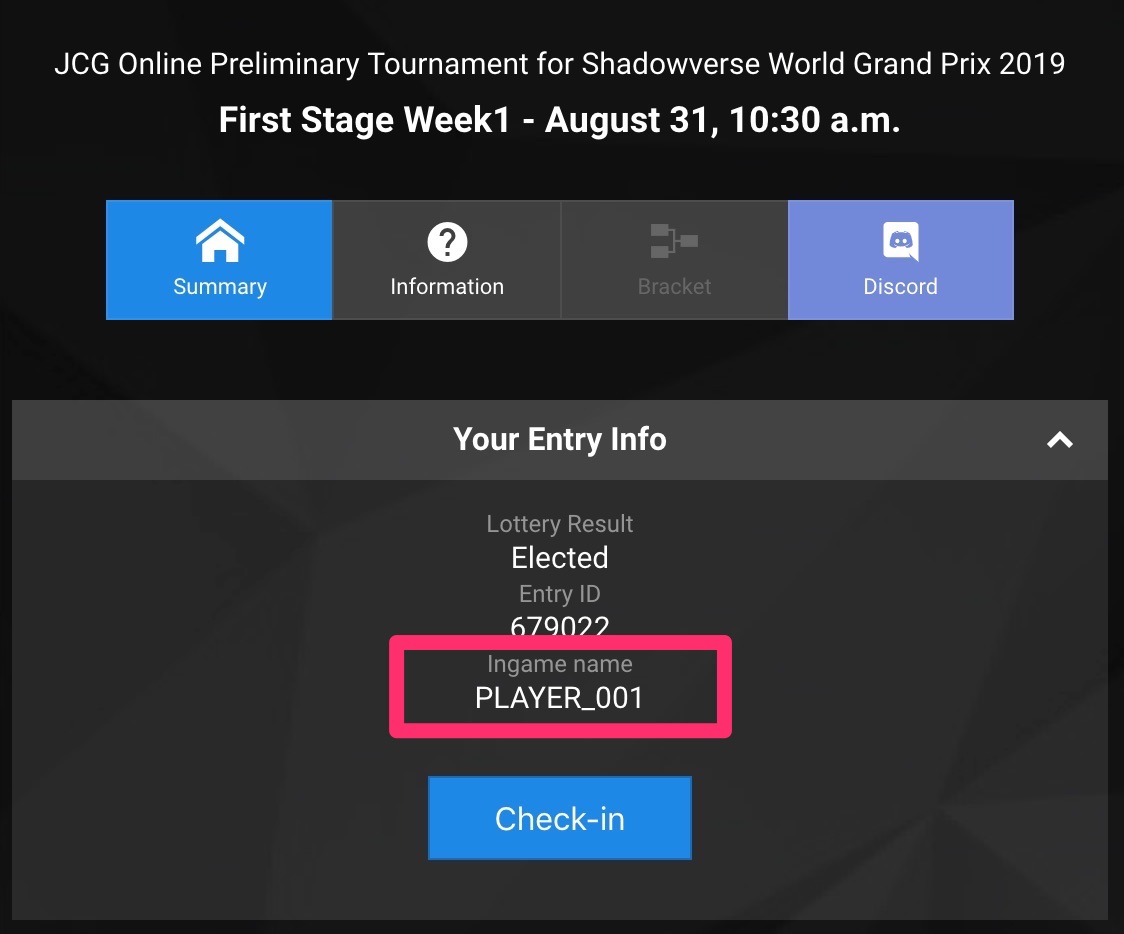 In Discord [@] cannot be used for the user name, instead use (at).
(e.g.: sv@jcg > sv(at)jcg )
In Discord you cannot register with just single character, so please add an underbar "_" after the name.
(e.g.: A > A__ )
Check-in
When the check-in opens, a button will appear at the tournament homepage. Please check-in before the check-in deadline.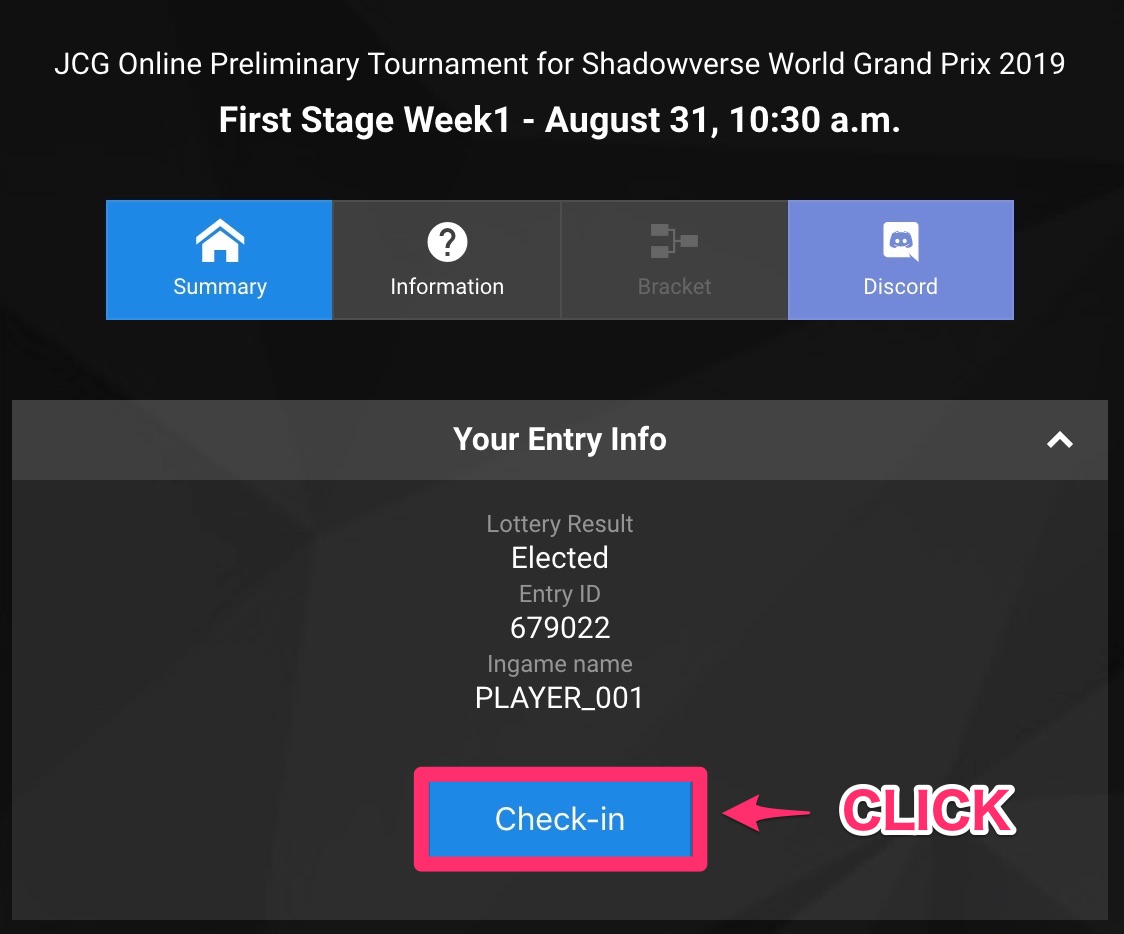 Check-in button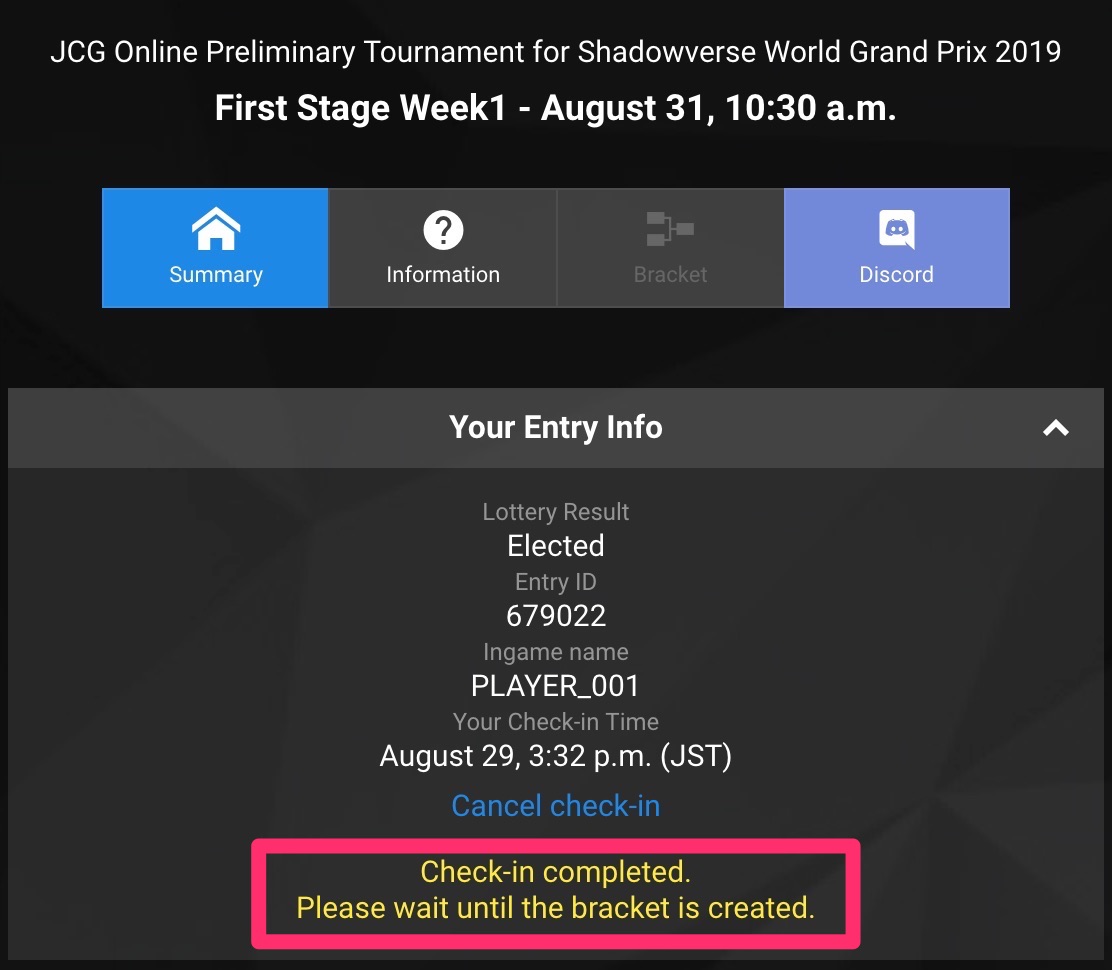 Check-in completed
When the tournament started
Have a look at the bracket
The bracket will be released approximately 10 minutes after the tournament starts.
Please refresh the page to see the bracket.
We will contact you via Discord after the bracket is released.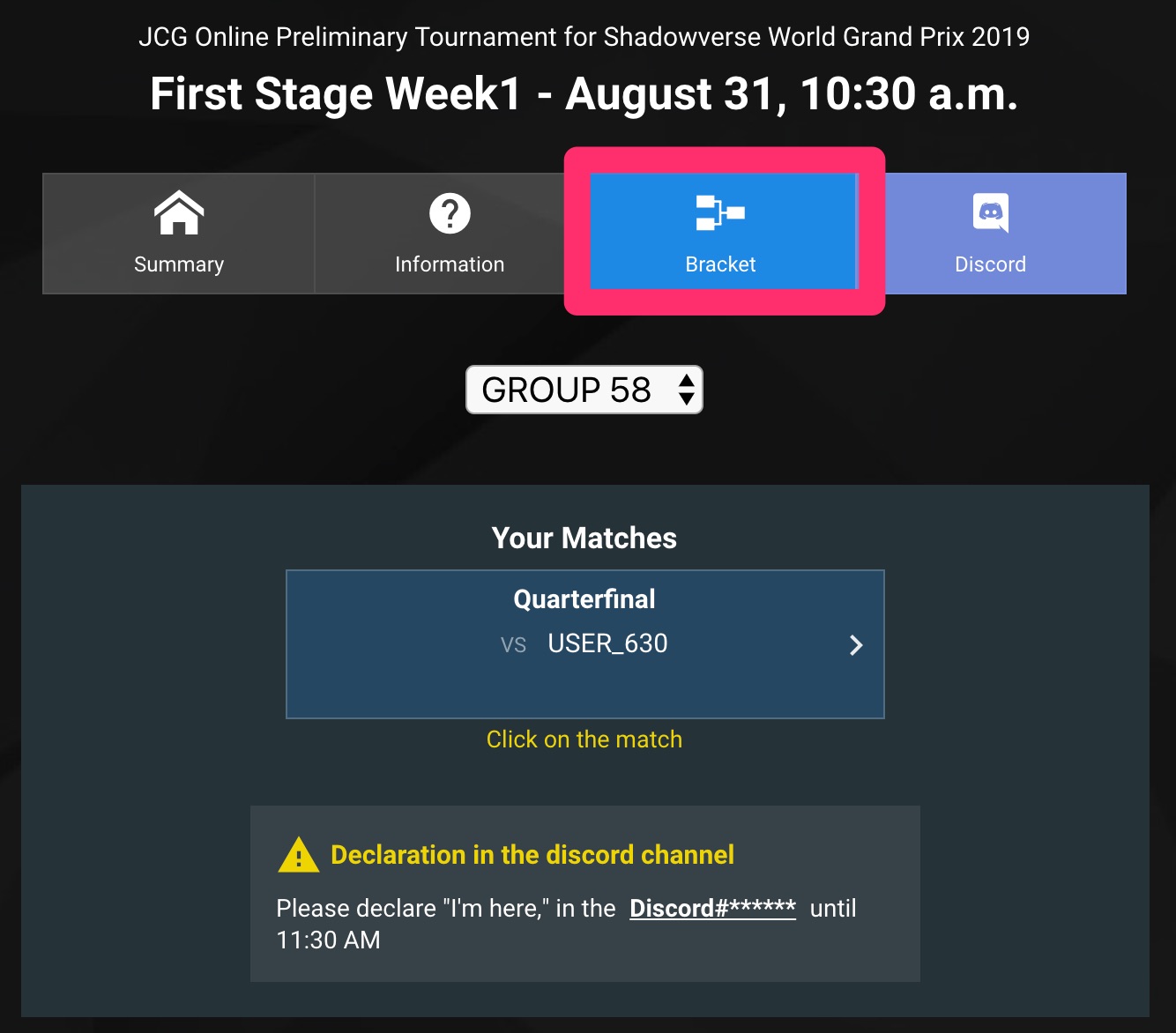 Declaration in the Discord channel
IMPORTANT !!
Please declare "I'm here" in the designated Discord channel until the first match is scheduled to start.
If you don't declare anything you will be treated as absent and your match will be forfeit.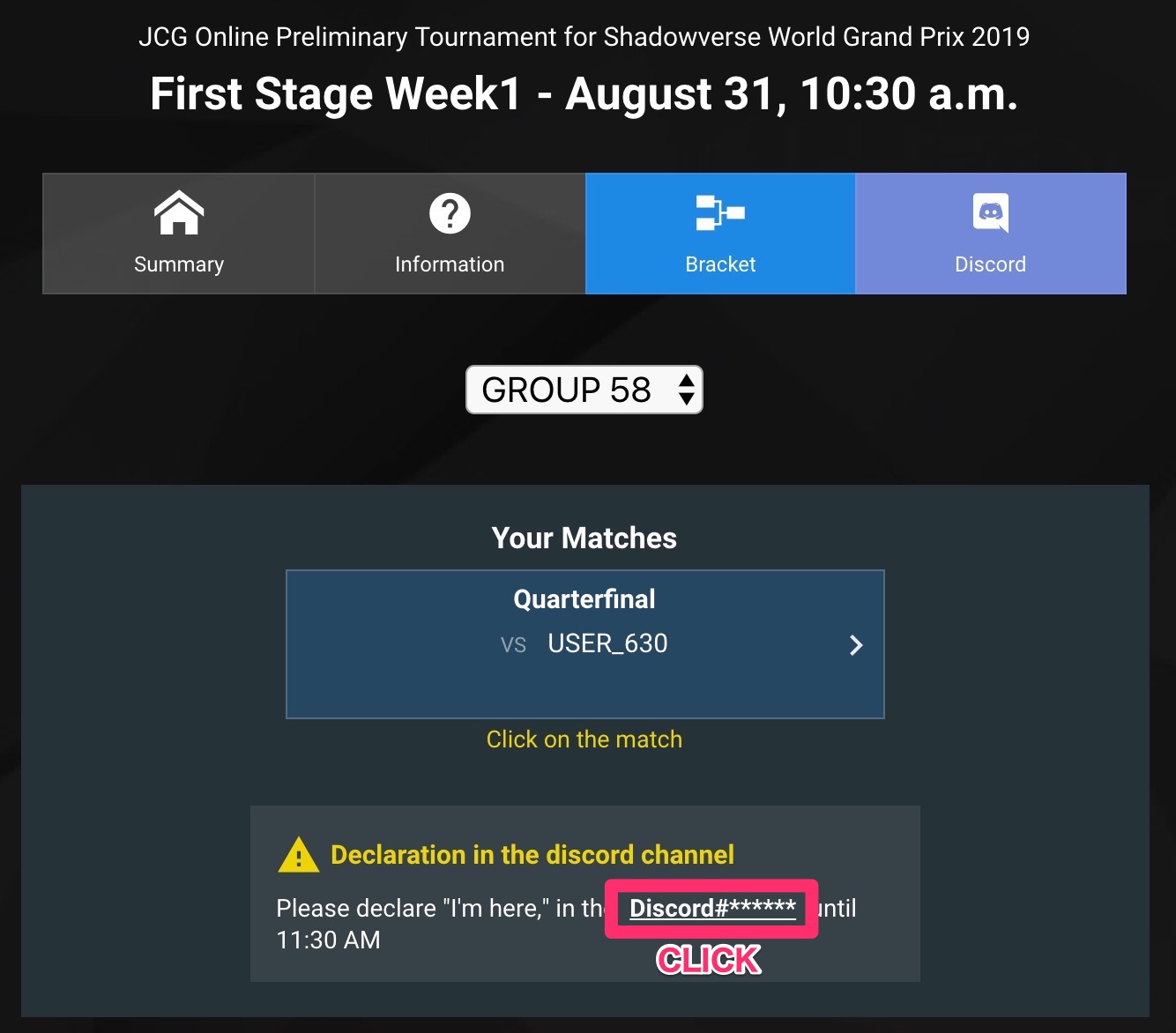 Please enter the match room
Your matches shows your upcoming matches.
Please click to get forwarded to your next match.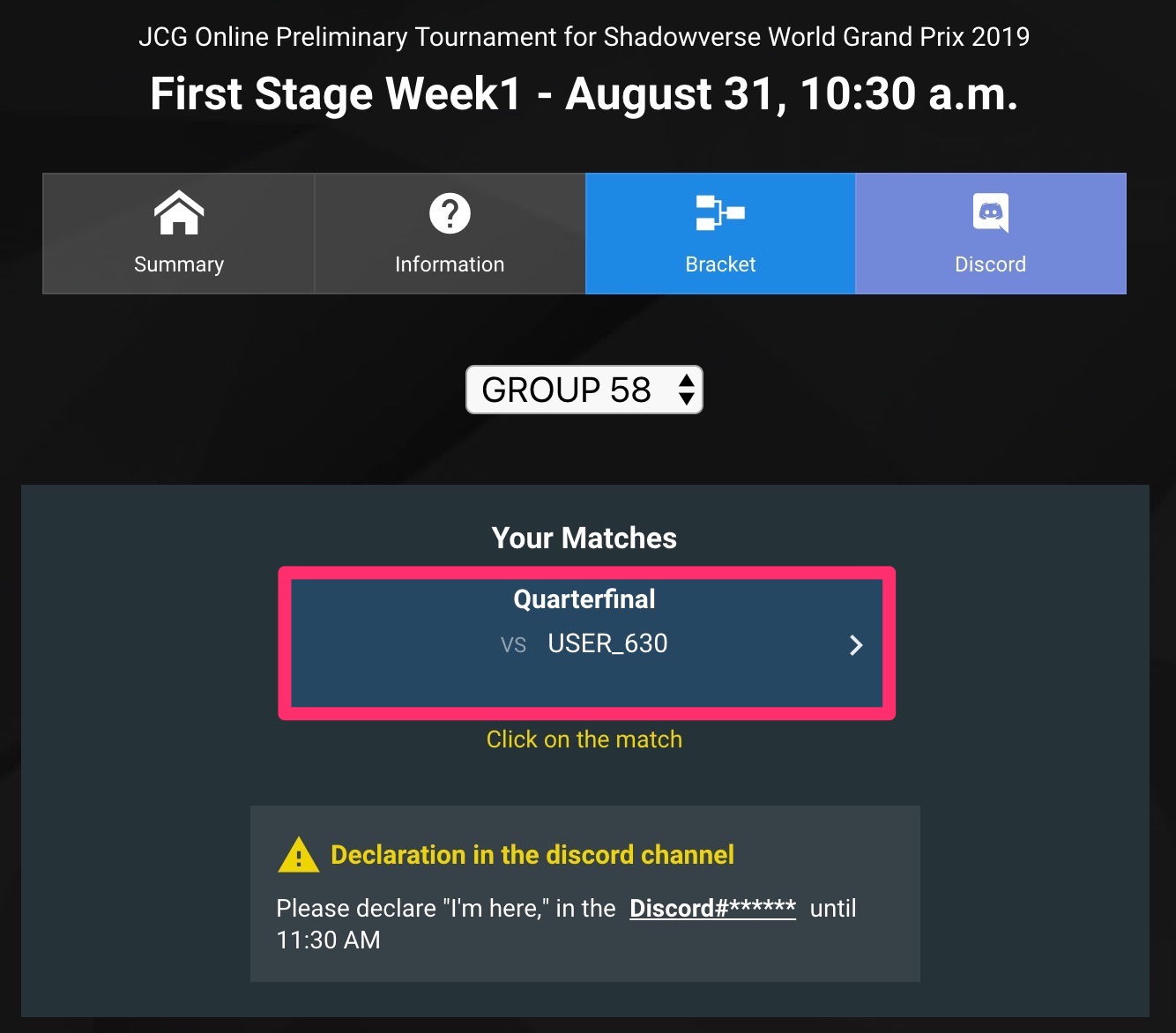 Match
Please enter the Discord channel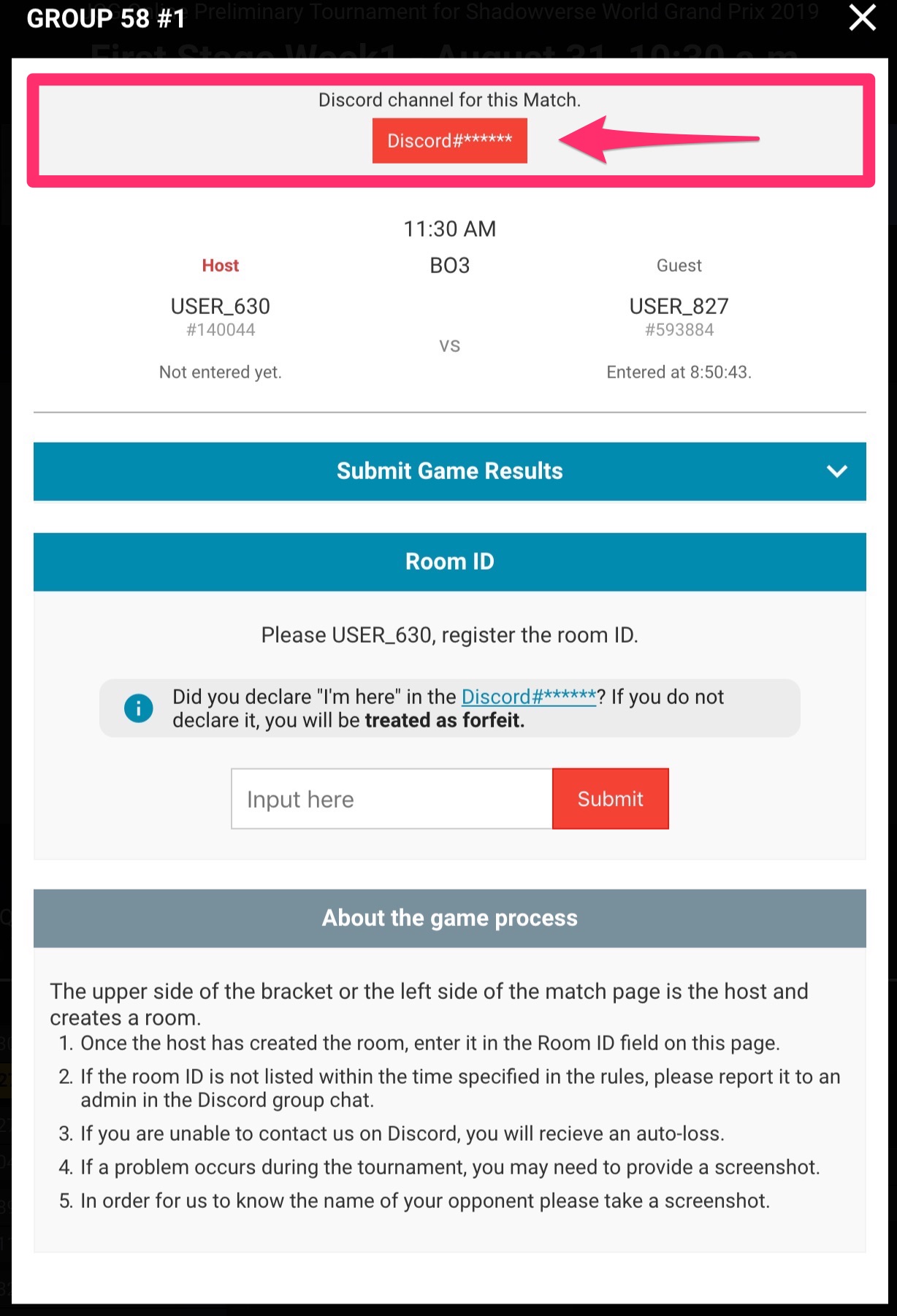 Registering the Room ID
The upper side of the bracket or the left side of the match page is the host and creates a room.
Once the host has created the room, enter it in the Room ID field on this page.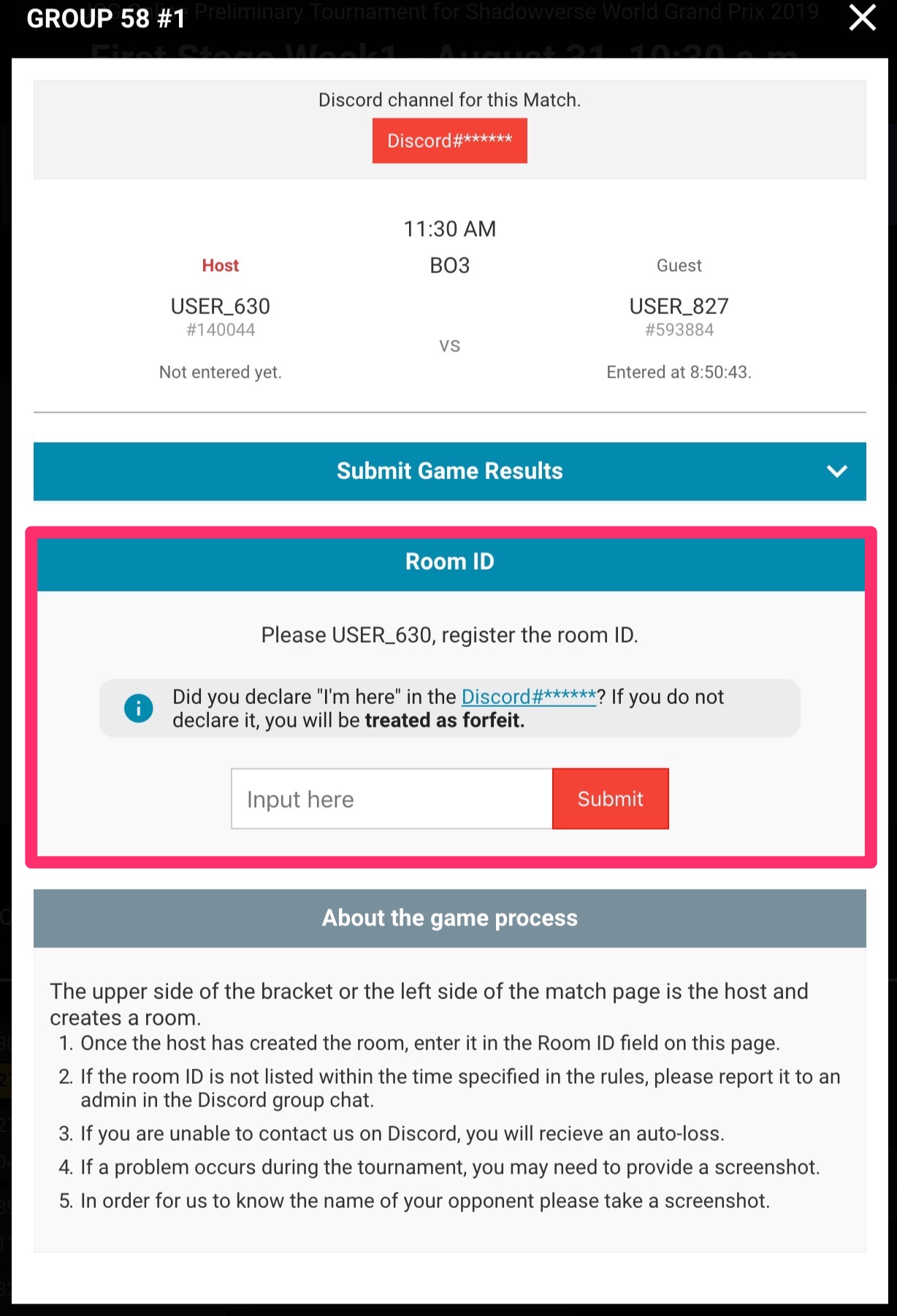 Submitting the score
After all matches are finished, please enter the match scores and submit.